Heat insulator with embossed film

Heat-resistant pipe cover PME 【flame-retardant heat-insulating material】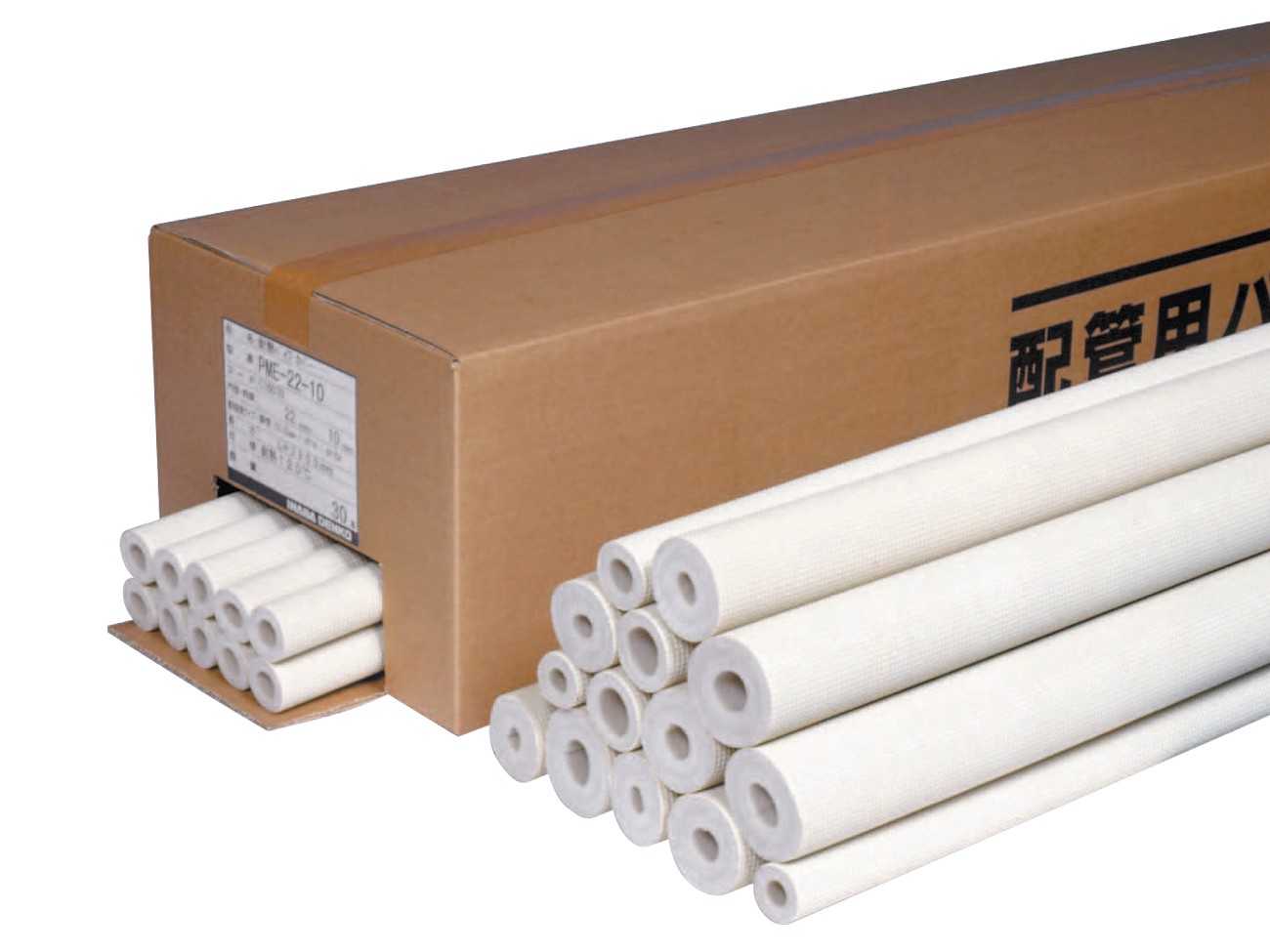 The heat-insulating part is made of 100% high-quality material with a heat resistance of 120°C.

➤This is a round-bar-type of heat insulator with heat-resistant with an embossed film that has not had any pre-processing such as slitting.
➤The heat-insulating material is a high-quality material of heat-resistant grade (120°C) with a stand-alone structure and independent high foam.
➤The flat foam embossed film, which is the same as our Neocoil and Neopipe, is used to prevent scratches and pulls. The film can be used as a cover for copper
➤The uneven surface of the embossed film serves as a non-slip surface when using non-adhesive tape.
➤With its particular structure, our Heat-resistant pipe cover has an ability to hold against degradation caused by humidity or moisture unlike rock wool or glass wool.