Functional & Professional Appearance

Protect any surface mounted lineset installation as well as linesets between
the condenser and the RD ducting system.
Round profile provides maximum strength and accommodates larger linesets.
SLIMDUCT PD enhances the appearance of any VRF application.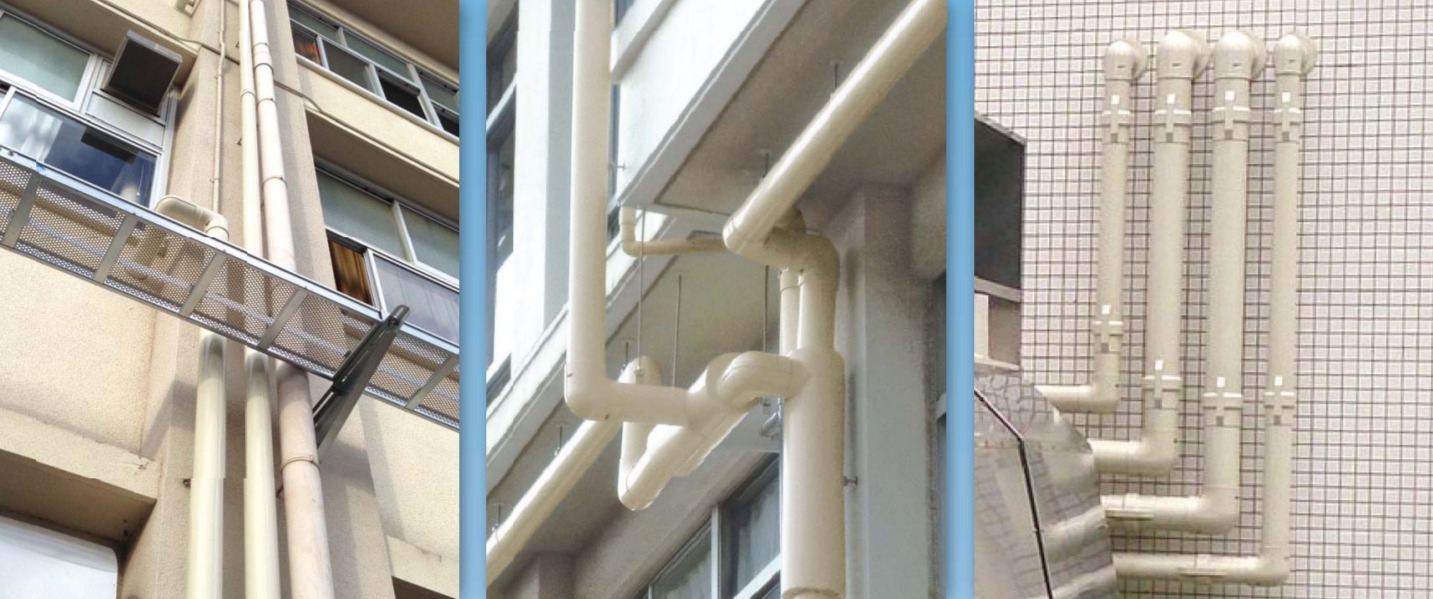 ▶Innovative New Design
Provides easy mounting and elevates lineset from wall surface.

▶Light & Tough
UV & weather resistant heavy duty PVC construction resists deformation.

▶Easy Installation
All duct and fittings disassemble for ease of installation, and mount with commercially available standard wall mounted pipe brackets.

■Specifications

※ PDL CLIP is SUS304 Stainless Steel.
■SLIMDUCT PD Maximum Lineset Combinations:

※1 : System is designed for use with pipe clamps sized for steel pipe. Pipe clamps sized for PVC pipe can also be used provided their OD is 89.1mm or less.
※2 : 10mm insulation thickness is mentioned but note that 6.35mm and 9.52mm diameter pipes use 8mm insulation thickness.