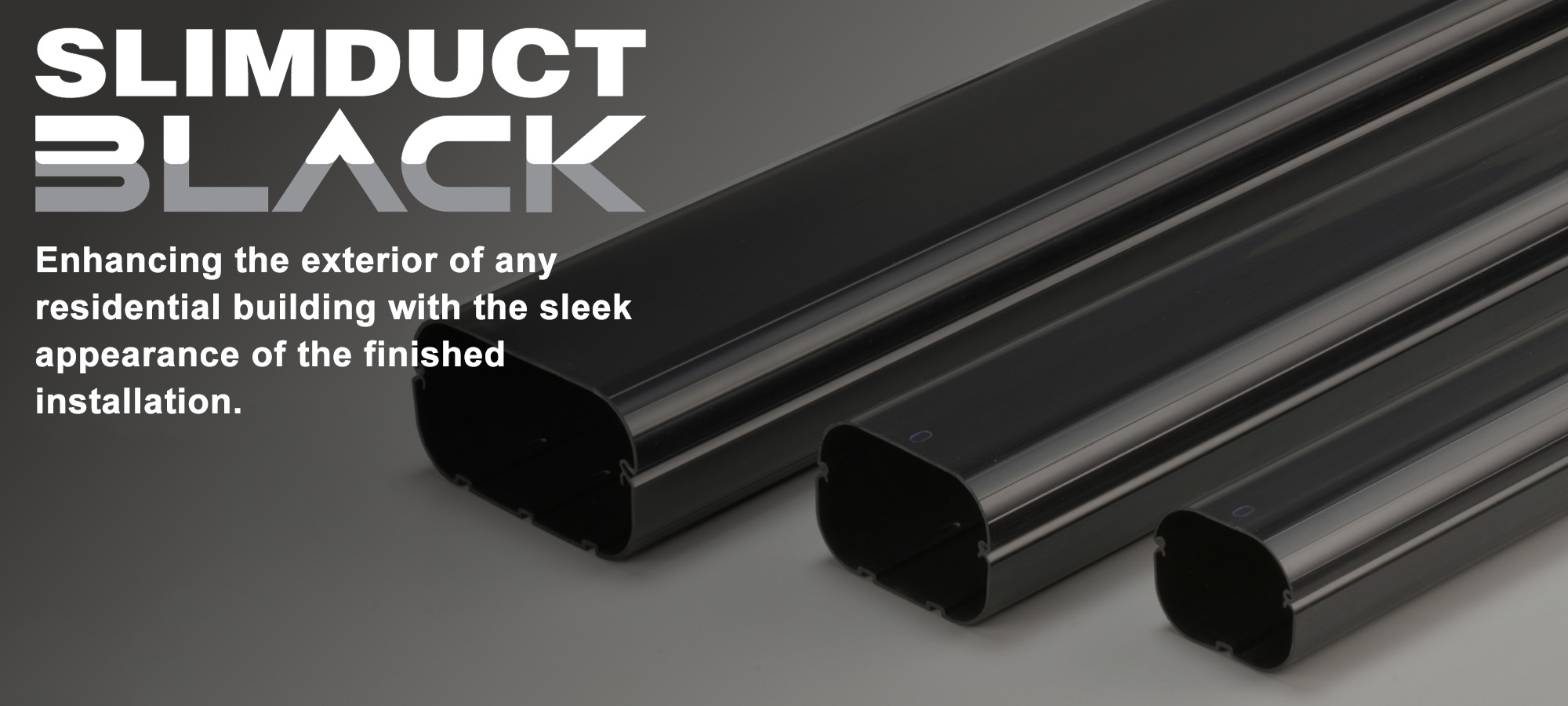 SLIMDUCT BLACK
-Piping Ducting System for houses or residential buildings-
■Beautiful Finish
SLIMDUCT BLACK will be presented as a new, stylish and classy trunking system, it adds beauty to the facade as an architectural feature with its slim light-weight profile. The system blends with brick wall, darker colour wall and match black colour rain water drainage, too.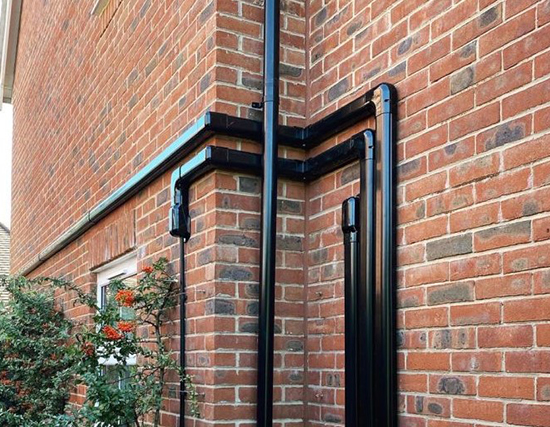 ■Excellent Performance
SLIMDUCT BLACK has been tested UV resistance and Heat resistance. It's much higher durability comparing with other brands distributing in Europe.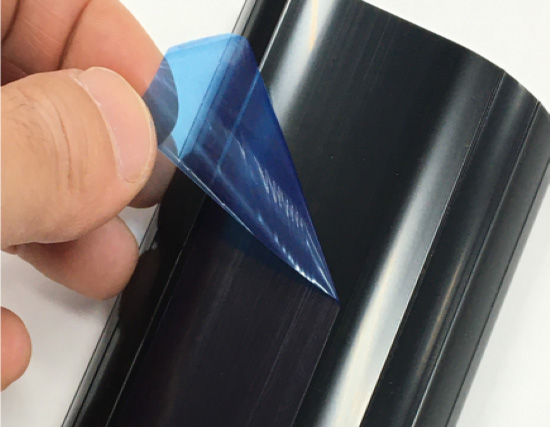 ■Workability
SLIMDUCT BLACK has Item Range 18 kinds of fittings with 77/100/140mm sizes, it is easy to install and field configure to any orientation. Furthermore, it's accessed for piping maintenance easily, quickly and effectively.

Item Range(Click here)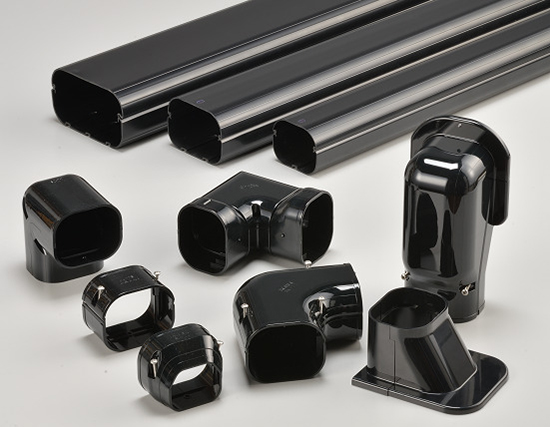 ■Project Gallery
SLIMDUCT BLACK is a premium trunking system providing aesthetic touch to the historical as well as modern residence such brick wall and darker color wall. High performance of durability will satisfy the property owners wish to maintain the exterior with professional appearance.
(Installation by Temp Technical Ltd.)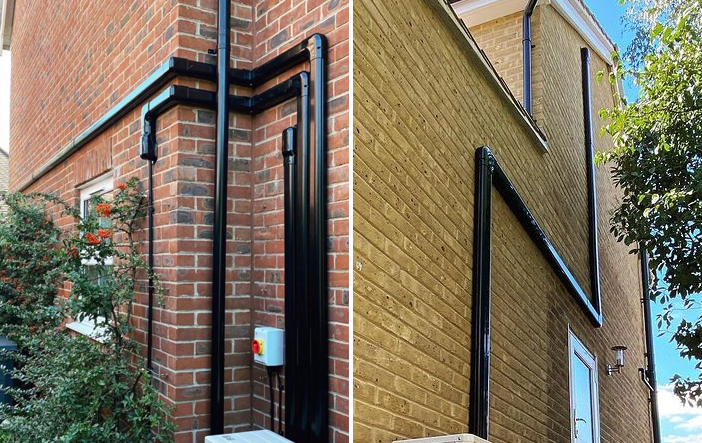 Gallery Download