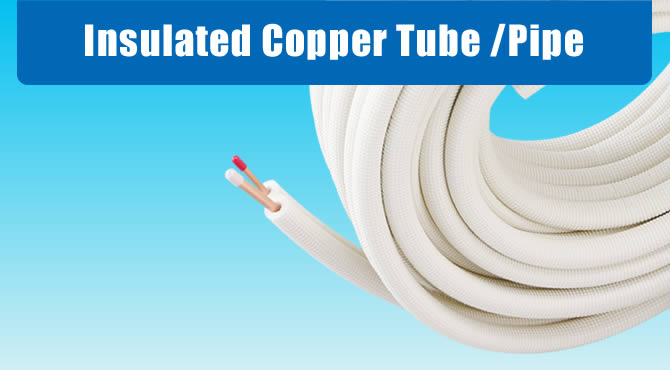 A complete line of insulated copper tube and pipe sheathed in high grade flame retardant insulation for thermal resistance up to 120°C and suitable for any type of residential or commercial Air Conditioners.
【Safety】

Relevant Safety Standards
▶Superior Quality Control
INABA DENKO insulated copper tube and pipe conforms to most current safety and performance standards for copper pipe and insulation.
Flame Retardant Insulation
Our insulation is equivalent to European Standard (EN13501-1) and, German Standard (DIN4102-1, B1 class) and UL-94 HF-1.
▶Copper Tube
Japanese Standard (JIS H3300 C1220T)
American Standard (ASTM B280 UNS No.C12200)
※Chemical composition and temper
▶Insulation
European Standard (EN13501-1)
German Standard (DIN 4102-1,B1 class)
UL-94 HF-1
Vertical flame test(internal test)
Ignite the insulation for 5 seconds after heating the copper tube for 30 seconds by burner, and then leave.

【Function】

Upgrade Working Efficiency
▶Excellent Thermal Resistance
All insulated tube and pipe products are fabricated with high grade insulation with a thermal resistance up to 120°C.
▶Wear Resistant Outer Covering
Tough embossed outer covering is easy to tape and prevents damage during installation.
In addition, PE foam has good pressure resistance and it's not easy to be teared, especially at the hanging point.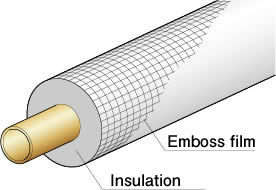 ▶Applicable to New Refrigerant "R32"!!
※Some of limited size are non-applicable.
【Quality】

High-Quality materials
▶Improved Installation Efficiency
Easy to bend and cut, Paircoil (PC) can easily be separated by hand. No tools or cutting are necessary.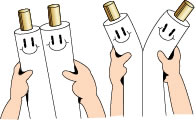 ▶Length Markings
For 20m & 30m Coil, consecutively numbered length marking are clearly printed at 1 meter intervals on insulation surface to indicate remaining length.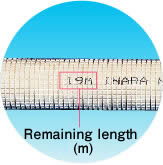 ▶Concealed Installation
For concealed pipe installations, thicker insulation types (20mm/25mm) are available to further reduce sweating.
■Copper Specifications
The copper tube is oxidation seamless copper tube, and is satisfied with JIS H3300 C1220T.
Chemical composition of copper tube is shown in the below table.



※Complied with ASTM B280 UNS No.C12200
■Insulation Specifications
Chemical cross-linked foamed polyethylene enclosed by a plastic film with an embossed surface.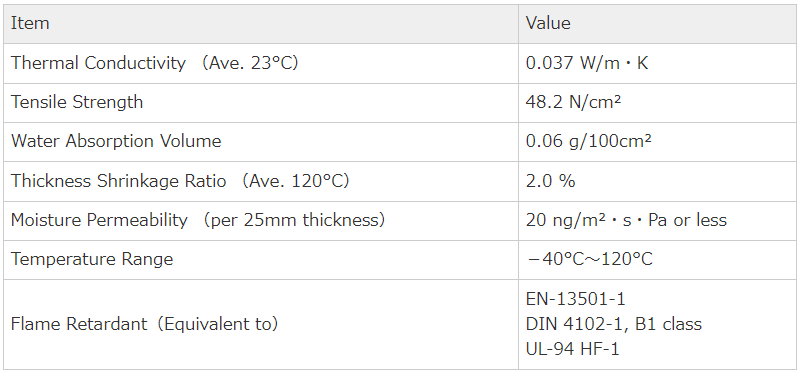 ※This data is test outcome, not guaranteed value.