Stylishly designed, SLIMDUCT MD series will compliment any interior or exterior design scheme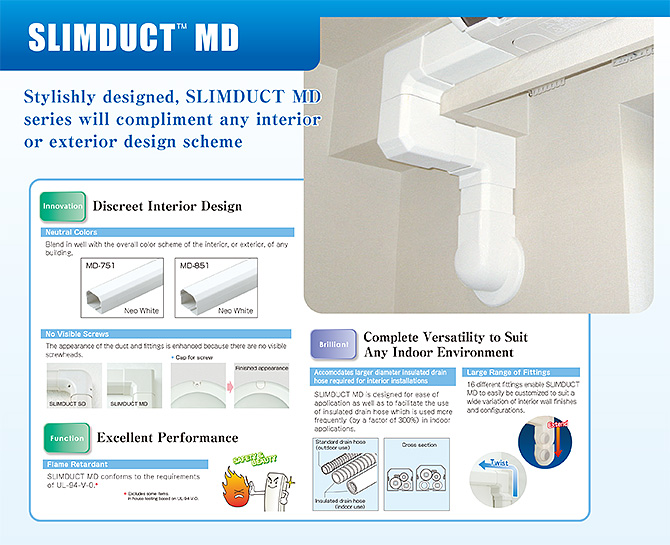 A form as an interior. "SLIMDUCT MD" - New design for an age.
Comfortable space does not mean only the temperature and the humidity. Comprehensive idea is necessary how to organize a comfortable space for human living. We INABA DENKO tried to realize a comfortable space also from a design respect grasping A/C piping as one of items composing an interior. And then completed SLIMDUCT MD - calm color combination of milky white fits to a human sensitivity comfortably.