Insulated Drain Hose
【Soft Type -DSH-】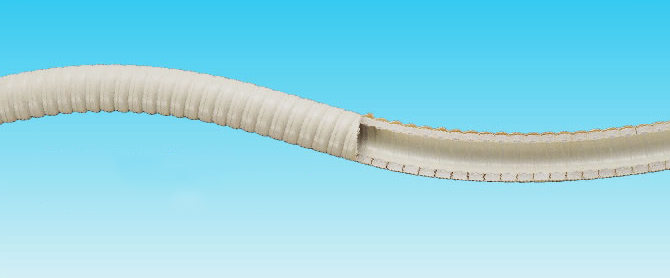 ➤Insulated to Prevent Condensation
Prevents condensation under extreme conditions of 15℃ condensate water 30℃ ambient temperature and 80% RH.
➤Smooth Inside
Reduces resistance and maximizes condensate flow.
➤Easy To Work With
Internal PE hose cuts easily with blade or scissors.
➤Soft and Flexible
Independent layers plus spiral insulation layer make bending easy and facilitate installation in tight spaces.