About us
Leading manufacturer
of Installation Accessories
for Air-conditioning
and Heatpump
Making town and life-styles
more functional and beautiful.
Extreme weather events such as heat waves caused by global warming are becoming a global issue. In this context, Japanese-style air-conditioners are in the spotligt because of ;
(i) High air-conditioning efficiency (heating and cooling) with a heat pump system
(ii) A ductless system that controls temperature only where necessary.

Inaba Denko is No.1(*1) brand of air-conditioning installation accessories, with a market share of over 70% in Japan. It began as a pioneer(*2) developed "Pre-insulated Copper Tube for Air-conditioning". Copper tube for refrigerant and Insulation were integrated into a single unit, greatly simplifying the installation process. Since then, as a manufacturer that develops and produces air-conditioning installation accessories and water supply and hot water piping-related components, the company has developed a wide range of products based on its accumulated technology and experience, responding to the needs of the times.
*1 Sales of air-conditioning installation accessories in 2022 (our self-research).
*2 As use for air-conditioning pipe in 1980(our self-research).
Product

Product features
Function
Suitable for all application of sites
and makes quick installation.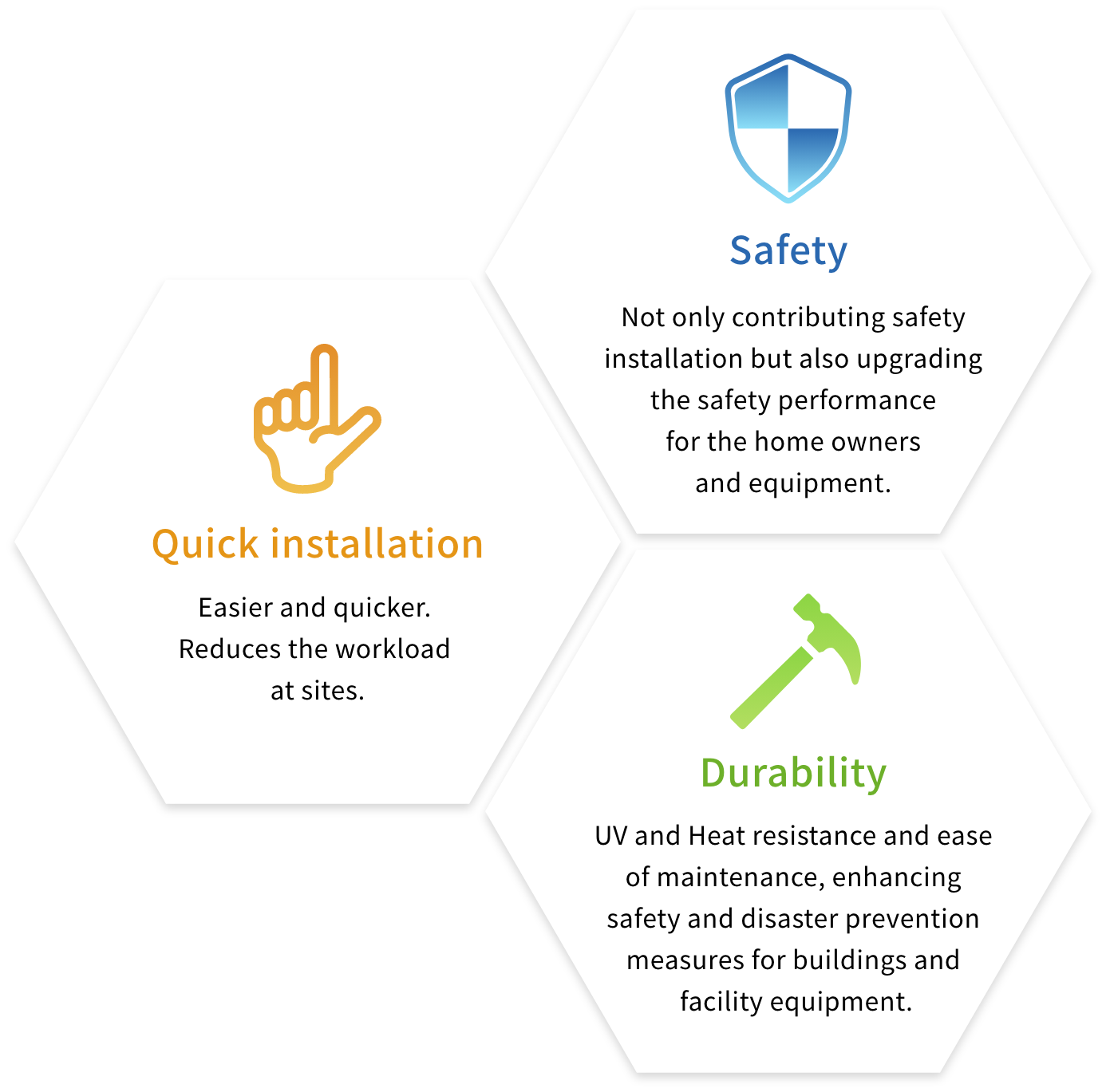 Beauty
Stylish and attractive
building exteriors.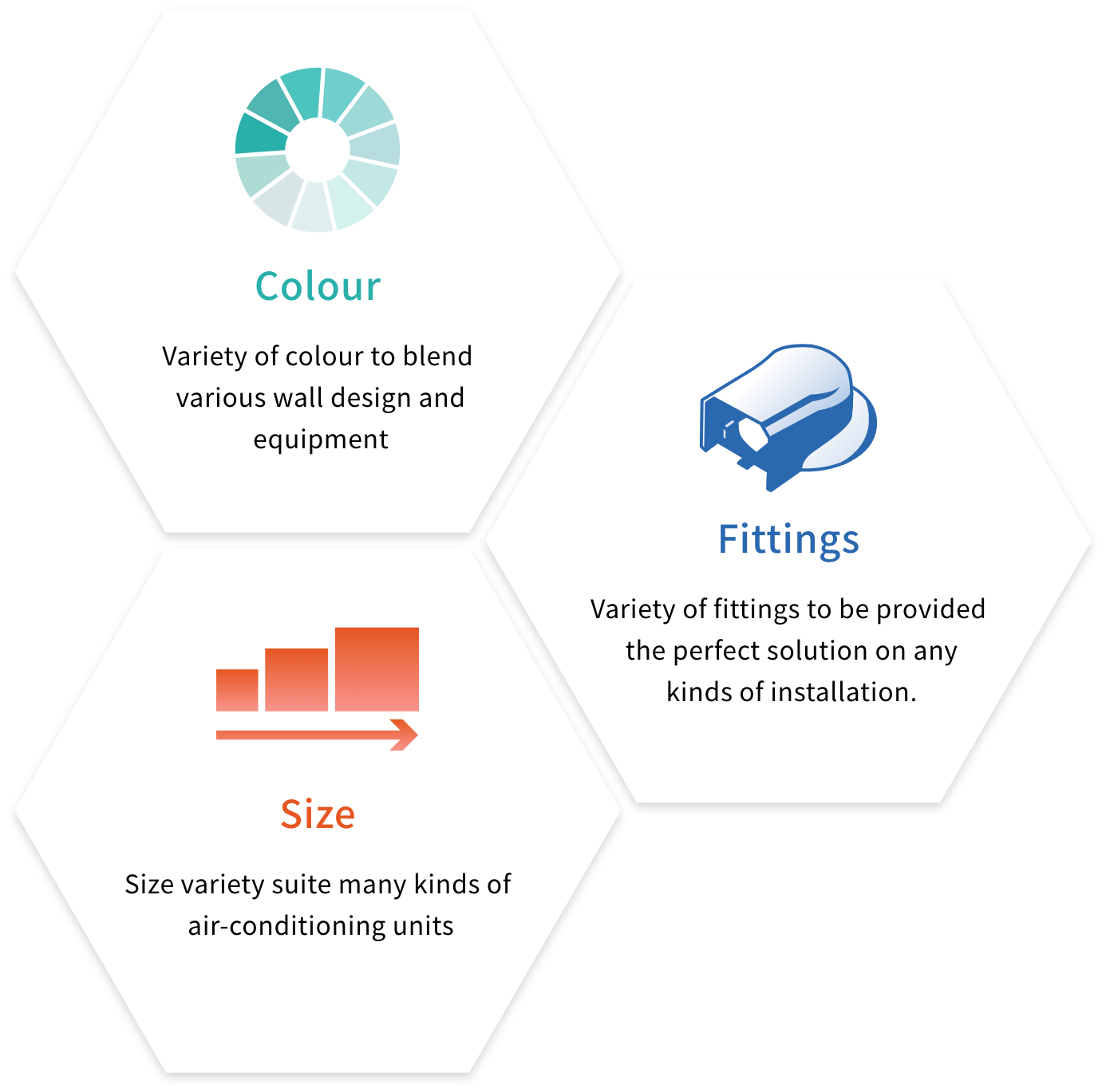 Inaba Denko supplies HVAC installation accessories engineered based on 45 years experiences as pioneer company on the filed and provides support for distributors and contractors over the world.

Our brands represent quality, precision and durability in building materials, with primary products including copper pipe, piping cover, DRAINAGEs and piping support systems.
Global Philosophy of Inaba Group
Our aim is to contribute creating greater prosperity and convenience in society through our commitment to energy saving and resource conservation, for the benefit of the environment, worldwide.

To realize our global philosophy, Inaba Denko serves as a point of contact for our partners and users over the world. We ensure hands-on business continuity on a long-term basis. Moving forward with our expertise, we strive for further achievements on product development, distribution system and customer relations.
Product Reliability
SLIMDUCT
Beautiful Finish

Stylish and classy trunking system, it adds beauty to the wall as an architectural feature with its slim light-weight profile.

Excellent Performance

Higher durability comparing with other brands distributing in the market, SLIMDUCT is tested UV resistance and Heat resistance.

Workability

More than 300 kinds of fittings with 77/100/140mm sizes makes Installation quick, easy and effective to configure any orientation.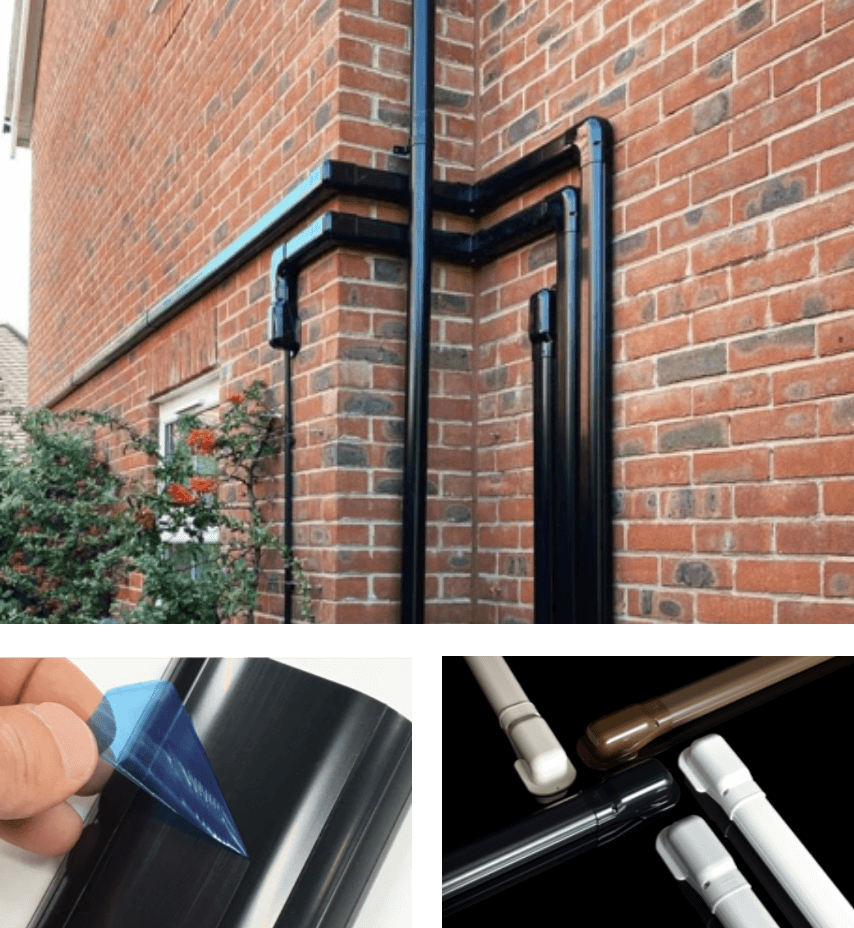 Our Strength
85 YEAR HISTORY

Our initial business began in 1938 and an HVAC division was established in 1978 as Inaba Denko. Our company has maintained an independent operation and the largest market share in Japan since its founding.

GLOBAL OPERATIONS

Our global network has expanded from Japan to Europe, North America, Oceania, Asia, the Middle East and Africa over the years. We have seen continued sales achievements worldwide.

ENSURED QUALITY

Engineering process in design and development is centralized in Japan and customized at each manufacturing location. Quality is dually controlled by the headquarters and each manufacturing location.

STABILITY and CONTINUITY

We maintain dispersive manufacturing strategy for stable supply and business continuity. That includes three main factories in Japan and one in Thailand as well as partner factories throughout Asia.
85-YEAR HISTORY of
INABA GROUP
1938

Initial business operations began as Inaba Denki
Seisakusho

1939

Company was incorporated as Inaba Denki Sangyo Co., Ltd.

1974

Launched DH DRAINAGE series

1975

Launched PAIRCOIL lineset series

1978

Inaba Denko was established as a HVAC division of Inaba
Denki Sangyo

1979

Launched Slimduct SD residential lineset cover series

1987

Introduced PLAROCK condenser riser series

1988

Launched Slimduct RD commercial lineset cover series

1990

Started exporting from Japan to overseas

1991

Introduced SuperLock horizontal pipe support series

1992

Established Nara Factory in Nara, Japan

1993

Inaba Denki Sangyo became a publicly traded company Established Ibaragi Factory in Ibaragi, Japan

1994

Launched DSH insulated DRAINAGE series

1995

Established Fukuoka Factory in Fukuoka, Japan

1999

Started exporting to Hawaii
Completion of Grobal Headquarters

2002

Established a factory and started production in Malaysia Established Tokyo Logistics Center in Tokyo, Japan

2003

Launched LinesetSupport vertical lineset support series

2004

Established Osaka Logistics Center in Osaka, Japan

2011

Launched SLIMDUCT PD commercial lineset cover series

2013

Acquired Patlite Corporation and its subsidiaries

2014

Launched DSH-UP drain-up hose kit
Established a factory and started production in Thailand

2019

Opened a sales office in Torrance, CA as Inaba Denko America