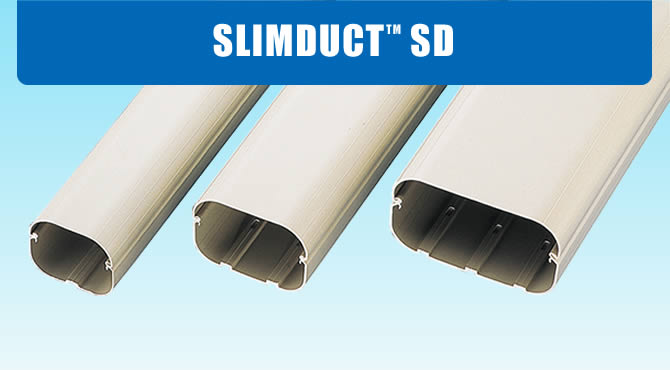 5 colors to provide a wide range to suit any color scheme.
3 sizes to accommodate any single lineset or multiple linesets.
【Beauty】

Beautiful Finish
▶Professional
The perfect system SLIMDUCT with various fittings will conceal, beautify and protect exposed linesets and is suitable for any Split Air Conditioners.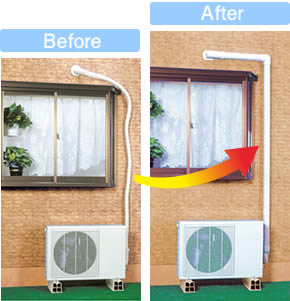 ▶Protective
SLIMDUCT SD is constructed from a special high grade PVC for superior UV and weather resistance, protecting piping from the elements,vandalism, and pest damage.
SLIMDUCT SD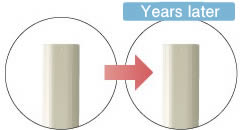 Taping Installation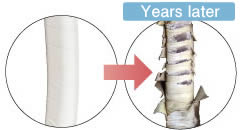 【Variety】

Wide Range of Variation
▶Color
5 colors to suite to suit any color scheme.
Paintable to match or compliment custom colors. Follow paint manufacturer's recommendations for vinyl products.


▶Size
3 sizes to accommodate any single piping or multiple piping.
▶Fittings
A full range of different fittings to customize SLIMDUCT SD / NSD to suit the layout of piping route.

【Function】

Excellent Performance
▶Flame Retardant
SLIMDUCT SD/NSD is made from flame retardant materials.*
* Excludes some items.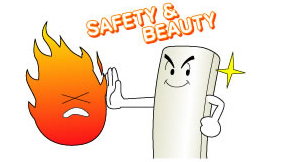 Vertical flame test (internal test)
Burned the end of the duct by a burner for 20 seconds.