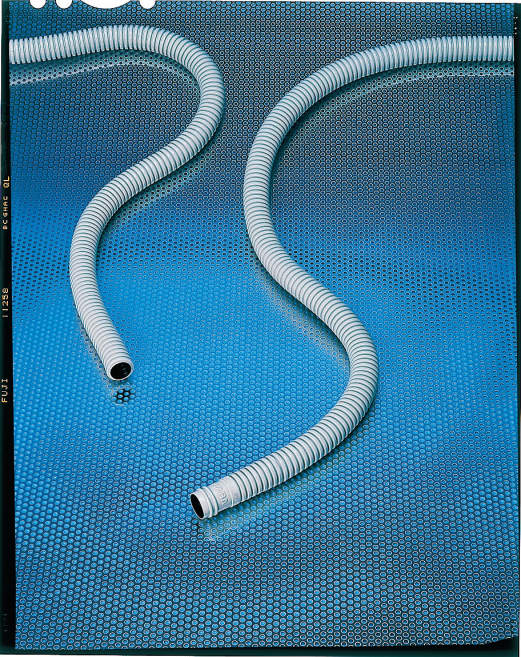 E401-00001
Drain Hose for Air-Conditioner
【DHQ】DRAIN HOSE - OUTDOOR
Features
Double the UV resistance of the DH series. Accelerated weather resistance test shows no damage after 2000 hours.
Double layer construction increases durability.
High quality PE (LLDPE) material gives excellent corrosion resistance.
DHQ hose accepts all INABA DENKO drain hose fittings.
Flame retardant material is used and it also pays attention to the safery.
* Although flame retardant material is used, self-extinguishing performance can not be expected because the airflow becomes severe at the surface and inside of hose and oxygen will be enough supplied at burning if DHQ hose is used without a cover. We confirmed the self-extinguishing performance in case DHQ hose is contained in our Lineset Ducting Cover.
Specifications
Material ・・・ LLDPE
Cuff spacing ・・・ 500mm
Color ・・・ Ivory
Caution
In cases of extreme environmental conditions, surface will require extra protection.
Do not install with bend radius of less than 80mm, overbending may cause stress breakage.
Over extended use period, black inner lining may surface but will not affect performance of hose.
During installation, check for sufficient slope and do not permit hose to sag in horizontal runs.