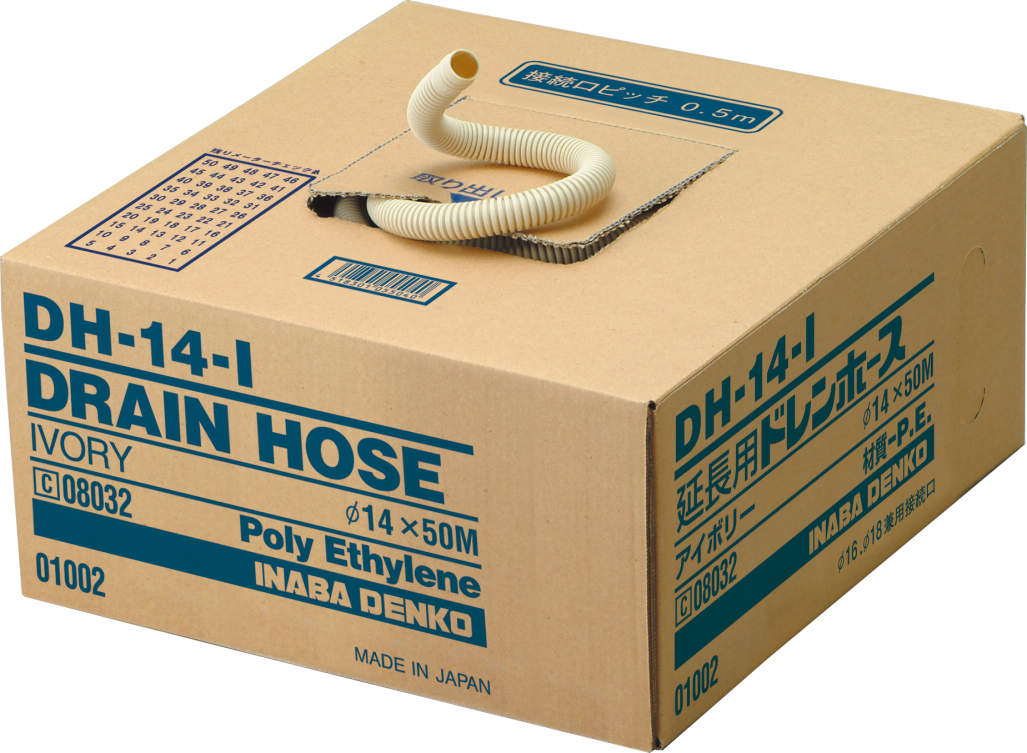 E401-00002
Drain Hose for Air-Conditioner
【DH】DRAIN HOSE - STANDARD
Specifications
Material ・・・ PE
Color ・・・ Ivory
Mouth diameter is the same for 14 and 16.
Cuff spacing ・・・ 500mm
Caution
Please take weather resistant measures such as taping.
Do not install with bend radius of less than 80mm, overbending may cause stress breakage.
During installation, check for sufficient slope and do not permit hose to sag in horizontal runs.