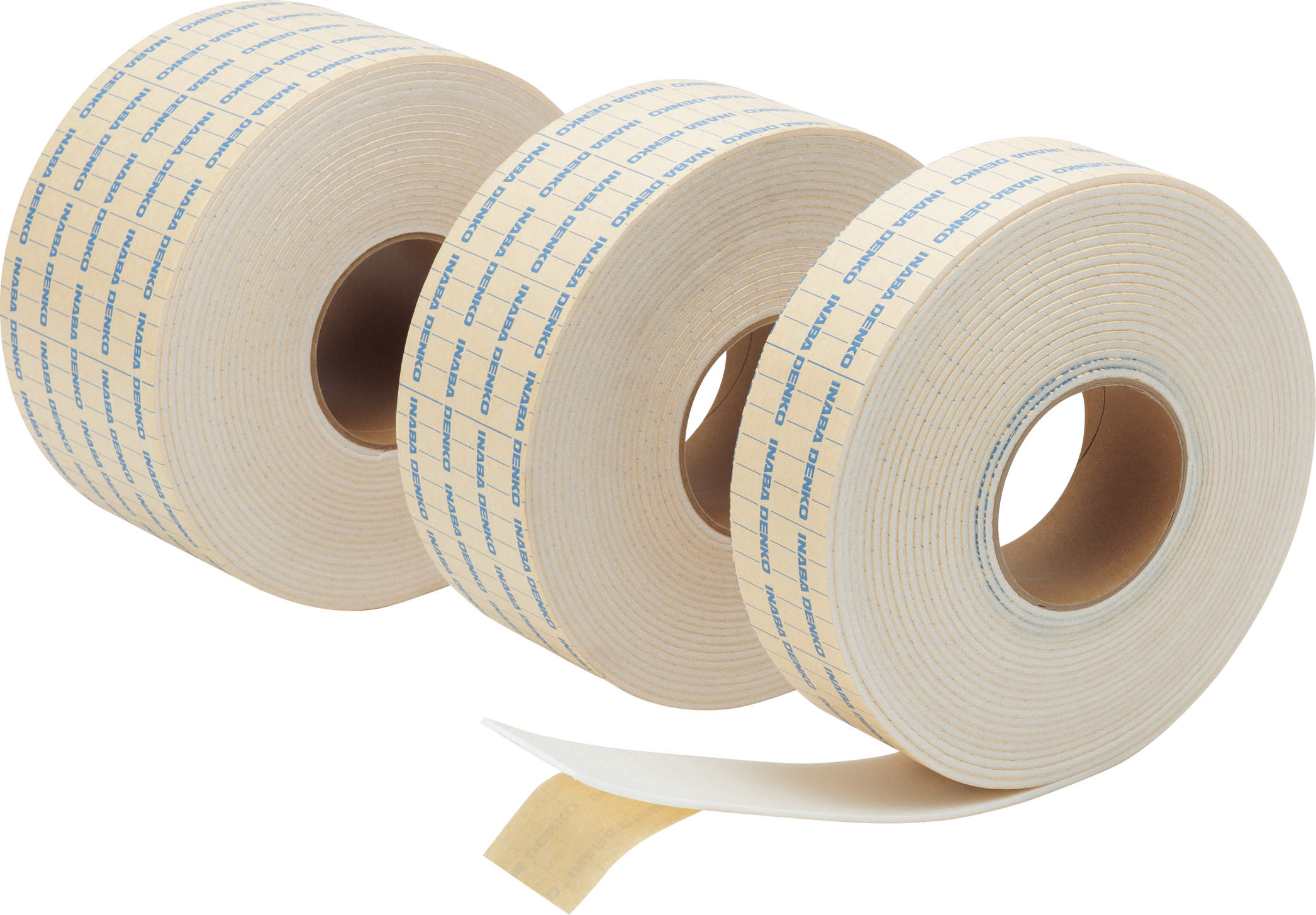 E506-00007
【DHV】INSULATED ADHESIVE TAPE
Features
It can be used easily in several ways to prevent condensation, such as for partial additional taping because this tape itself is made by insulation material.
Specifications
Material ・・・ Chemical cross-linked 30 times foamed polyethylene (conform to JIS A9511 A-PE-C-1 Standard / Insulation Thermal Resistance up to 70℃)
Caution
Please fix both ends of insulated adhesive tape by vinyl tape to prevent insulated adhesive tape from peeling off.
Please keep away from direct sunshine and keep at cool place.
Details
| Code number | Model number | Size (W×L) | Insulation thickness | Size (W×L) | Insulation thickness |
| --- | --- | --- | --- | --- | --- |
| 60835007361 | DHV-5010 | 50mm×10m | 3mm | 2×33feet | 1/8 |
| 60835007362 | DHV-5020 | 50mm×20m | 3mm | 2×65feet | 1/8 |
| 60835007363 | DHV-7510 | 75mm×10m | 3mm | 3×33feet | 1/8 |
| 60835007364 | DHV-7520 | 75mm×20m | 3mm | 3×65feet | 1/8 |
| 60835007365 | DHV-10010 | 100mm×10m | 3mm | 3 7/8×33feet | 1/8 |
| 60835007366 | DHV-10020 | 100mm×20m | 3mm | 3 7/8×65feet | 1/8 |
O

Build to order

E

End production

S

As long as stock